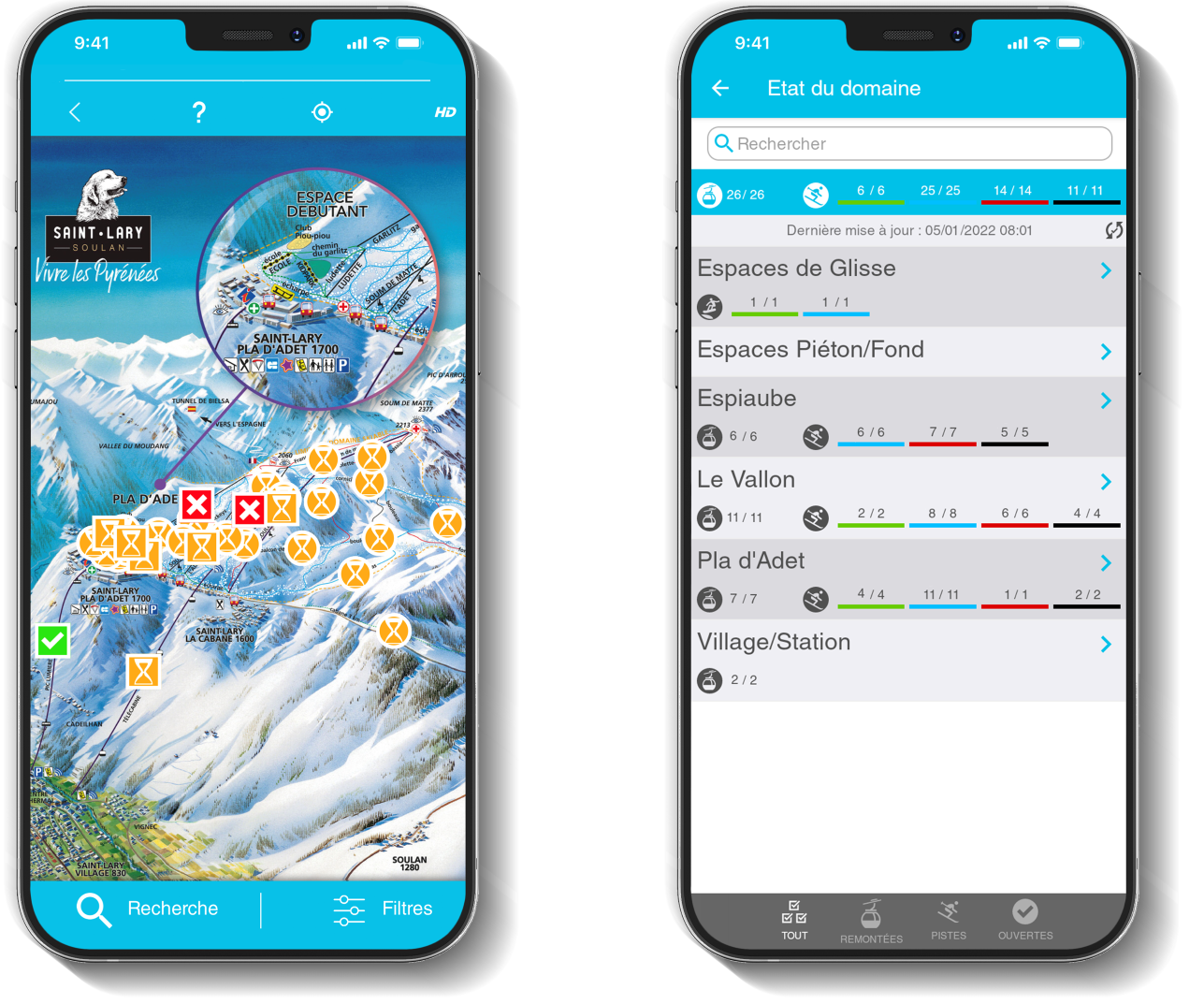 Slope plans
This module allows you to consult in real time the opening and closing times of the ski area's facilities, the day's groomed runs or practical information such as the location of first aid posts, toilets, ticket offices, etc.
At the resort, the module also allows you to geolocate yourself.
Opening of the slopes
Information on the opening of the slopes and lifts is essential. The slope opening module has been designed to transcribe in real time in a clear and orderly way the information of the area: opening status, schedules, delays, grooming...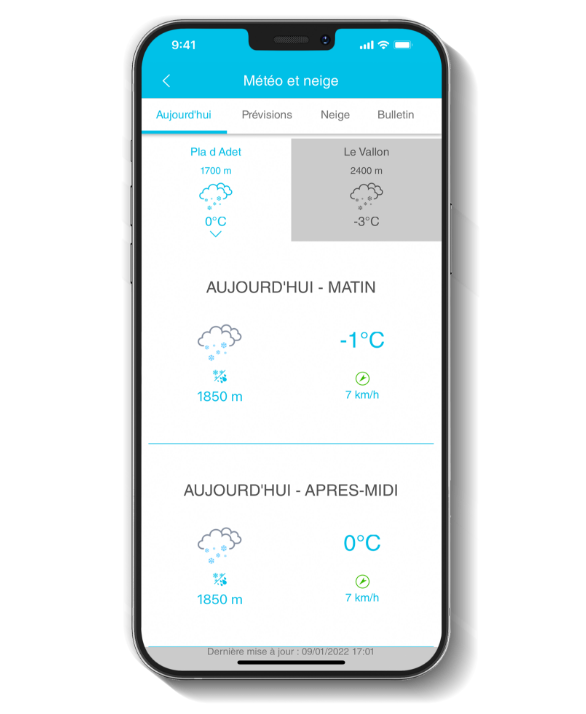 Weather & Snow Info
Check the weather and snow conditions in Saint-Lary in real time. They are completed by our field teams about snow conditions, avalanche risk and snow quality.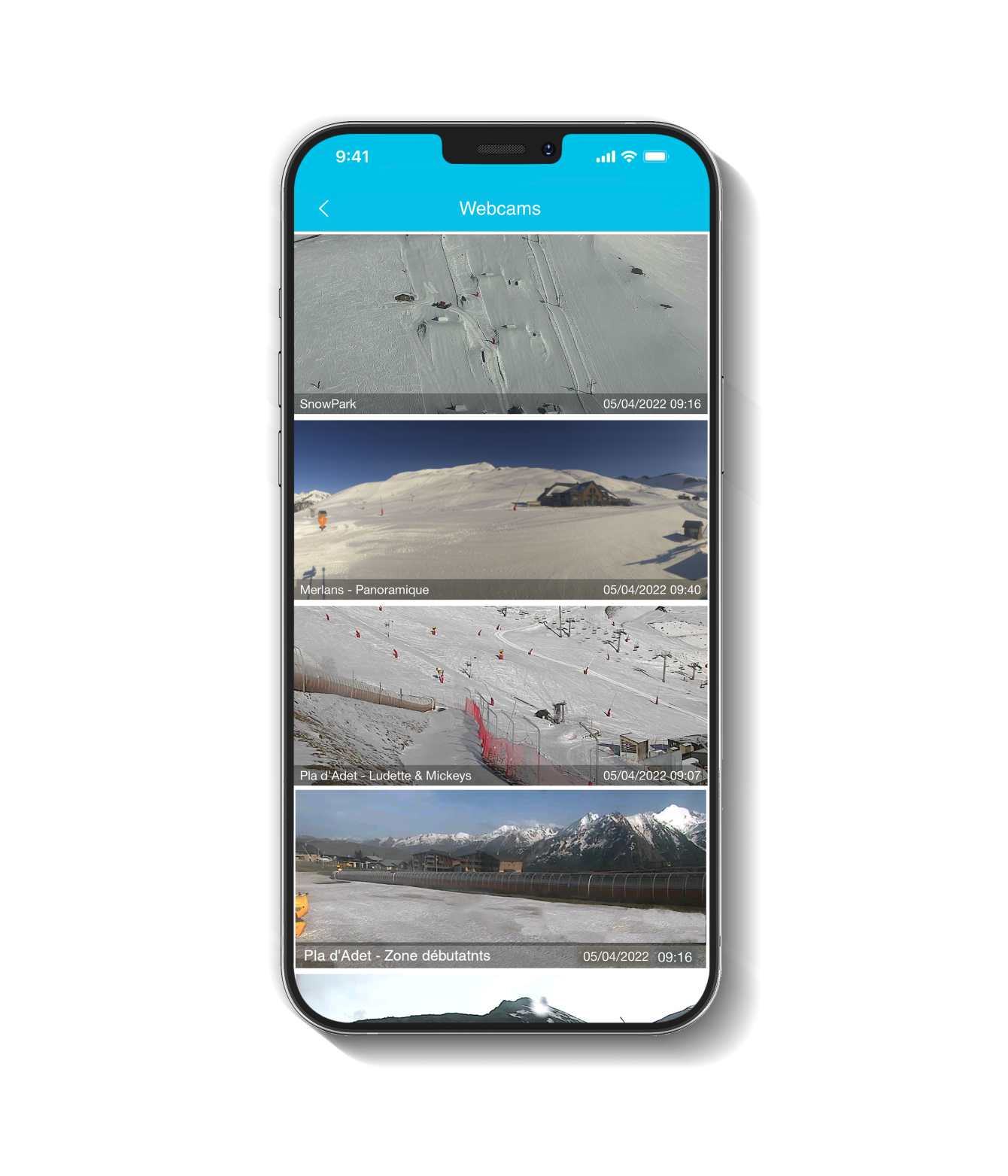 Webcams
The general view of the Saint-Lary resort webcams offers an immediate overview of the conditions of the entire Saint-Lary ski area and allows access to the details of each of the views, whether they are traditional, panoramic or video.
Notifications
Snowfall, alerts on the ski area, promotions... Receive free information messages about your favourite resort. Notifications can be configured and geolocated to receive notifications from Saint-Lary only when you want them.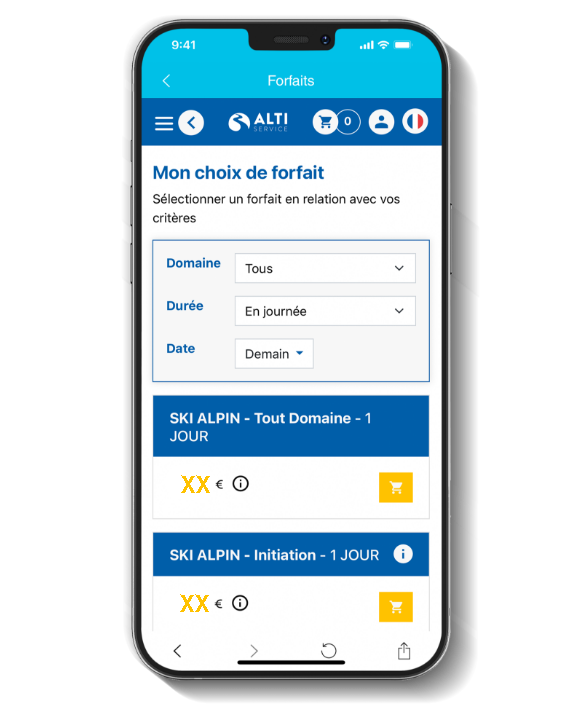 Purchase of packages
Top up your devices with the ski pass of your choice in a few clicks from your phone and go skiing without ever going through the ticket offices again!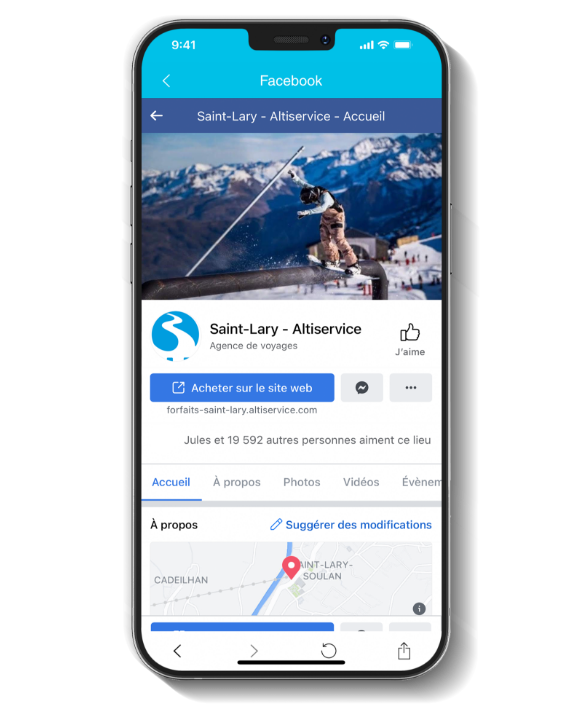 Social media
The application is natively connected to the social media networks of the Saint-Lary resort to allow you to easily share your experience of the ski resort.
Photos
Keep an unforgettable souvenir of your day in Saint-Lary. In the blink of an eye, you can add a frame or a layer to your photo, and then share it with your friends and family.
Ski+
Ski+ is a complementary application for challenges and performance tracking such as distance, altitude difference, maximum altitude, speed, day's route, etc. The application also allows you to rank yourself among the other skiers in the Saint-Lary resort
The application also offers a number of tailor-made challenges that allow you to discover the Saint-Lary ski area in a fun way and sometimes encourage you to go to little-known parts of the ski area.