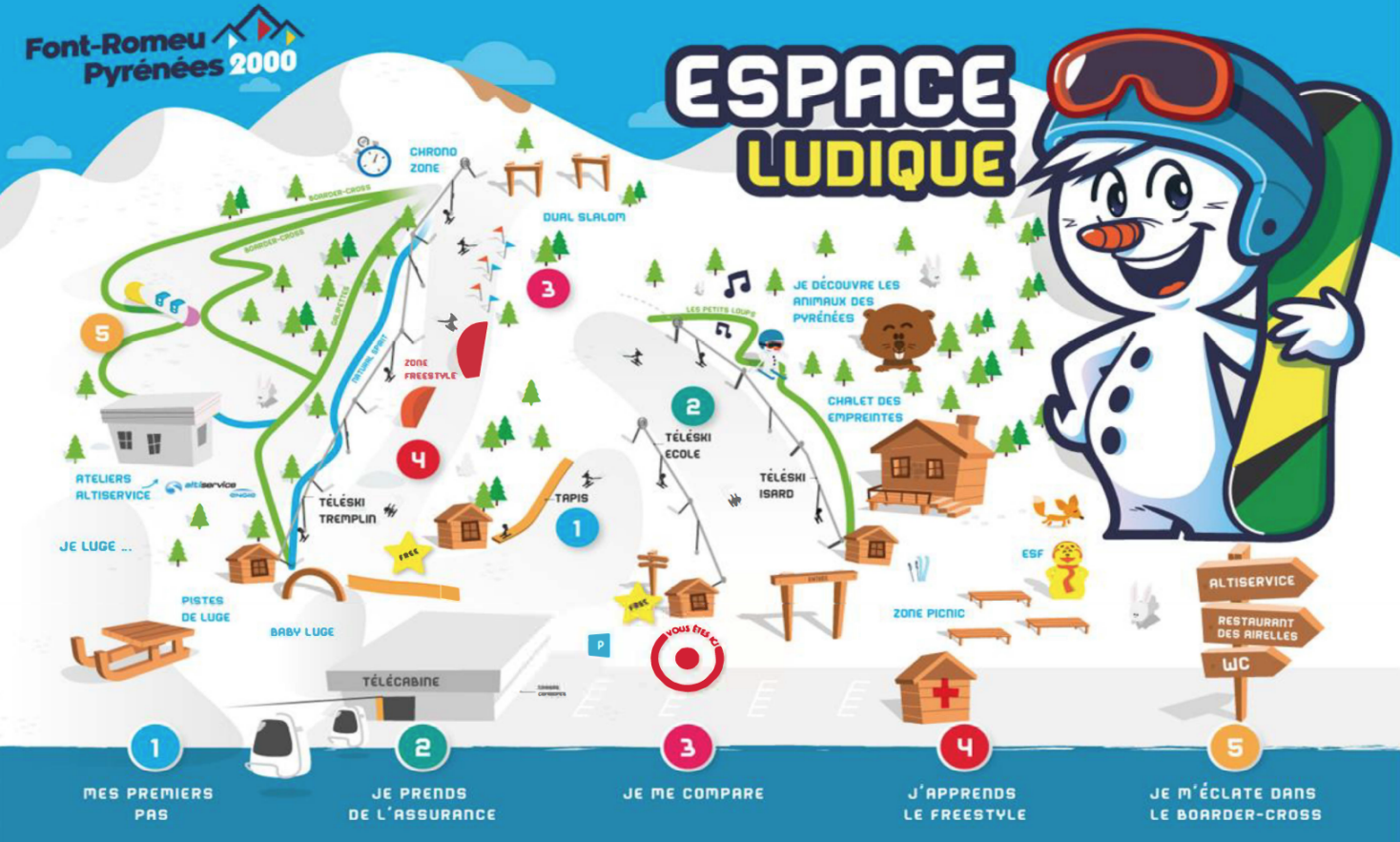 Font Romeu Pyrenees 2000, the favourite resort for learner riders!
An area designed 100% for learning to ski in complete safety. In this 25-hectare protected area, budding skiers can take off in ideal conditions of conviviality and fun, much to the delight of parents.
With a progression rationale designed for beginners, discover the 5 main learning stages:
My first steps
An ultra-easy track to gain all the confidence of the first sensations with a carpet adapted to ascend effortlessly. All in the snowplough and off we go!
I'm getting more confident
The descent is pretty much under control! Now it's time for my first ski lift. This space allows you to learn to take the pole like a grown-up (and avoid the famous "dropping the pole" to disillusioned parents). A green slope with an animal theme will continue to delight the learning of sliding. Ready for the 'Little Wolves' trail?
I compare myself
Budding champions will finally be able to take on small challenges and show what they are capable of on the dual slalom and the chrono zone. For the parents, hang on, it's always amusing to see them so at ease!
I'm learning freestyle
A few accessible modules for the first mastered jumps and they are already freestyle enthusiasts. This space allows you to discover new sensations and to learn this discipline, which young people are mad about.
I have fun in the boarder-cross
Last stage of the learning process, this blue track is the pinnacle of achievement of the little virtuosos. Through a series of whoops and banked turns, get your adrenaline flowing! It's time to show the grown-ups that you deserve that gold star!