The Bike Park will be open
June 24 and 25, 2023 (Bouleaux ski chairlift only)
Every day non-stop from 1 July to 27 August 2023!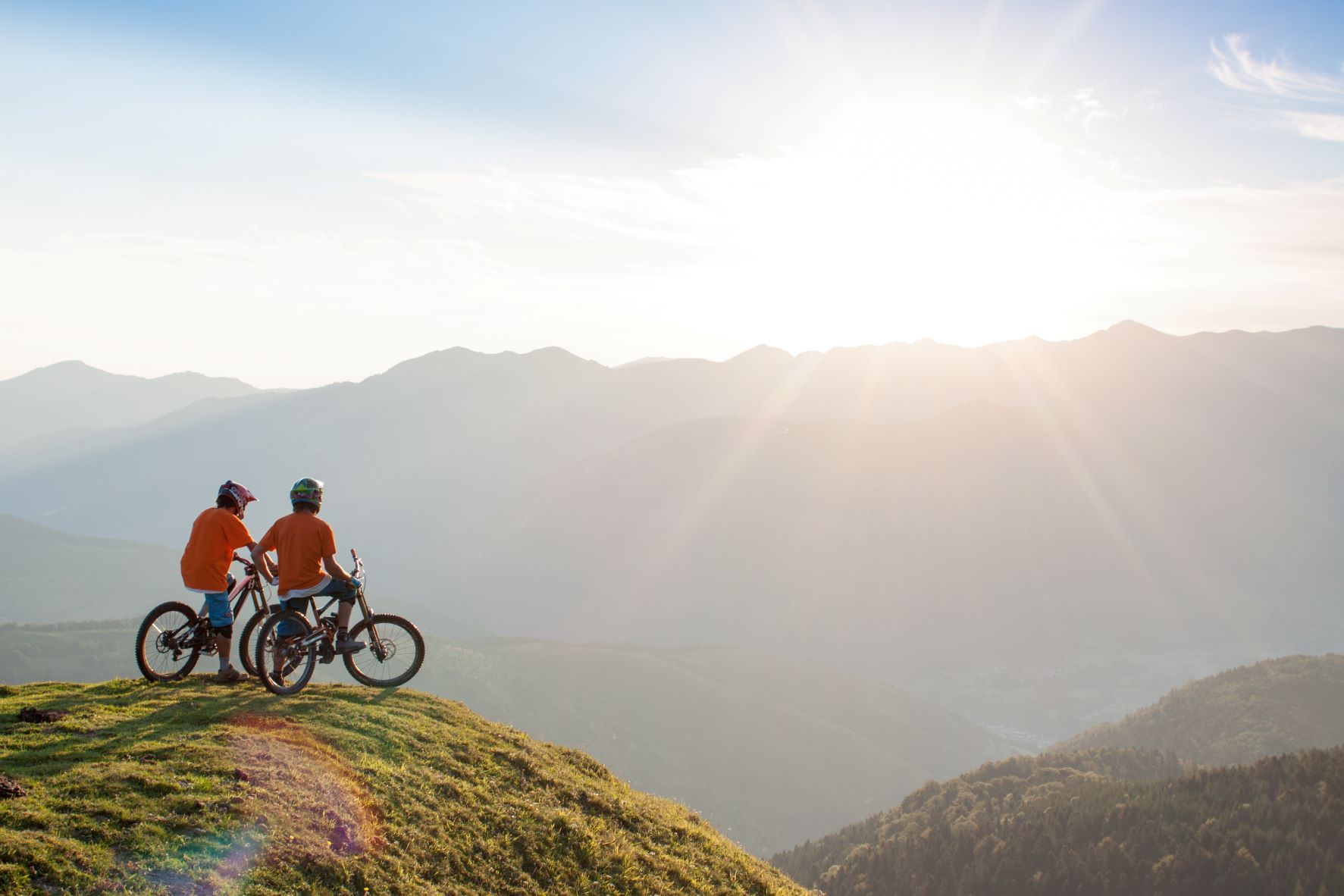 Brief intro to our Bike Park!
With its 10 marked trails, the Saint-Lary Mountain Bike Park, located at an altitude of between 1700m and 2215m, is one of the best downhill mountain bike sites in the Pyrenees.
Thanks to the detachable chairlift of Les Bouleaux, the slopes have been re-adapted to offer an optimal play area. Each seat is equipped with a bike rack, which allows riders quick and easy access.
A wide range of trails allows both experts and beginners to try downhill mountain biking in a fun and friendly way. The red and black slopes of the Saint-Lary Bike Park are renowned for their thrills. On your handlebars!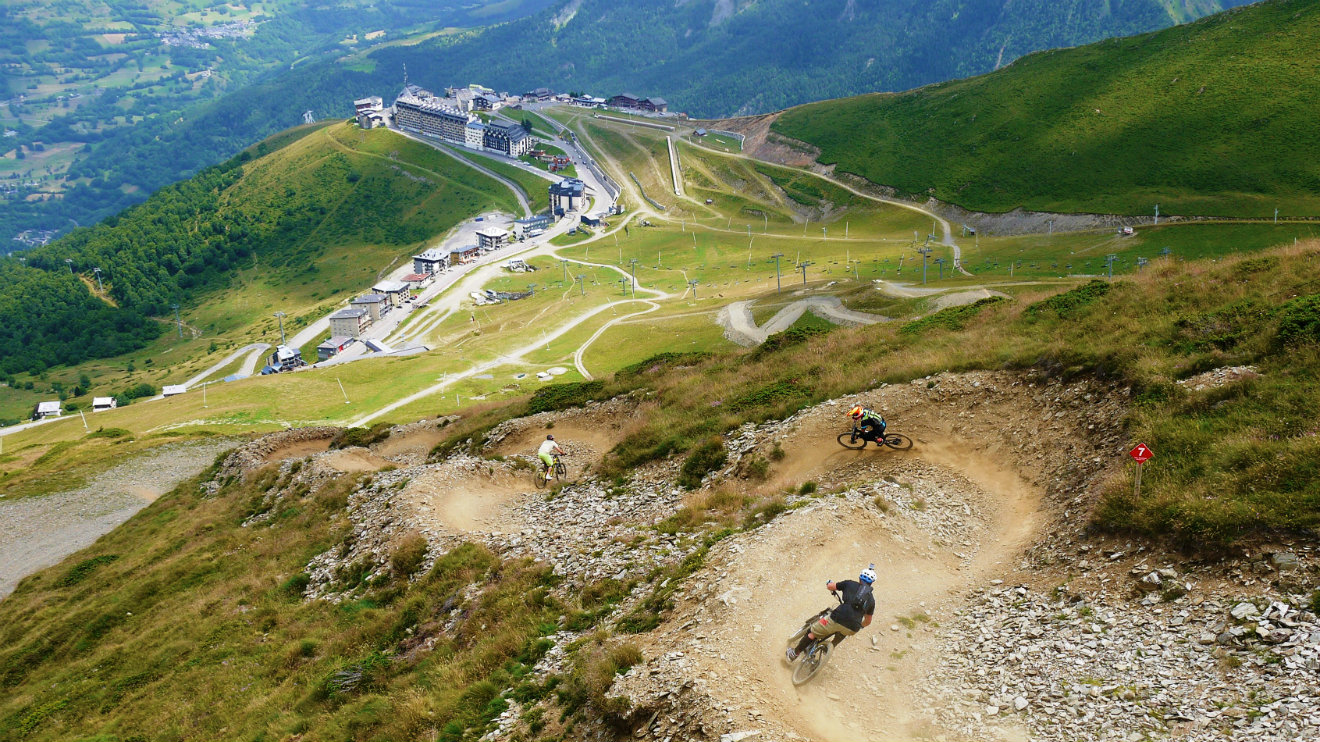 New! Come and inaugurate our latest red track.
This track will be in full swing this summer, designed for mountain bike enthusiasts.
The red track is defined as a "Flow Trail", it will be a fast, playful and fun track made up of banked turns and jumps.

Lovingly shaped by our teams, it leaves from the arrival point of the 6-seater detachable chairlift of Les Bouleaux, each seat of which is equipped with a bicycle rack.
It joins the famous red "Woodstock" run which was redesigned last summer for a total descent of 4km 400 with over 400m of difference in altitude.
Which pass should I choose for the Bike Park?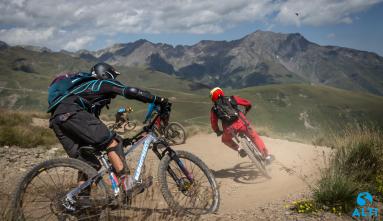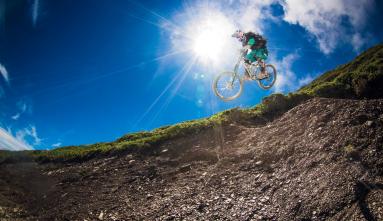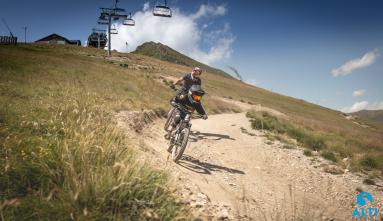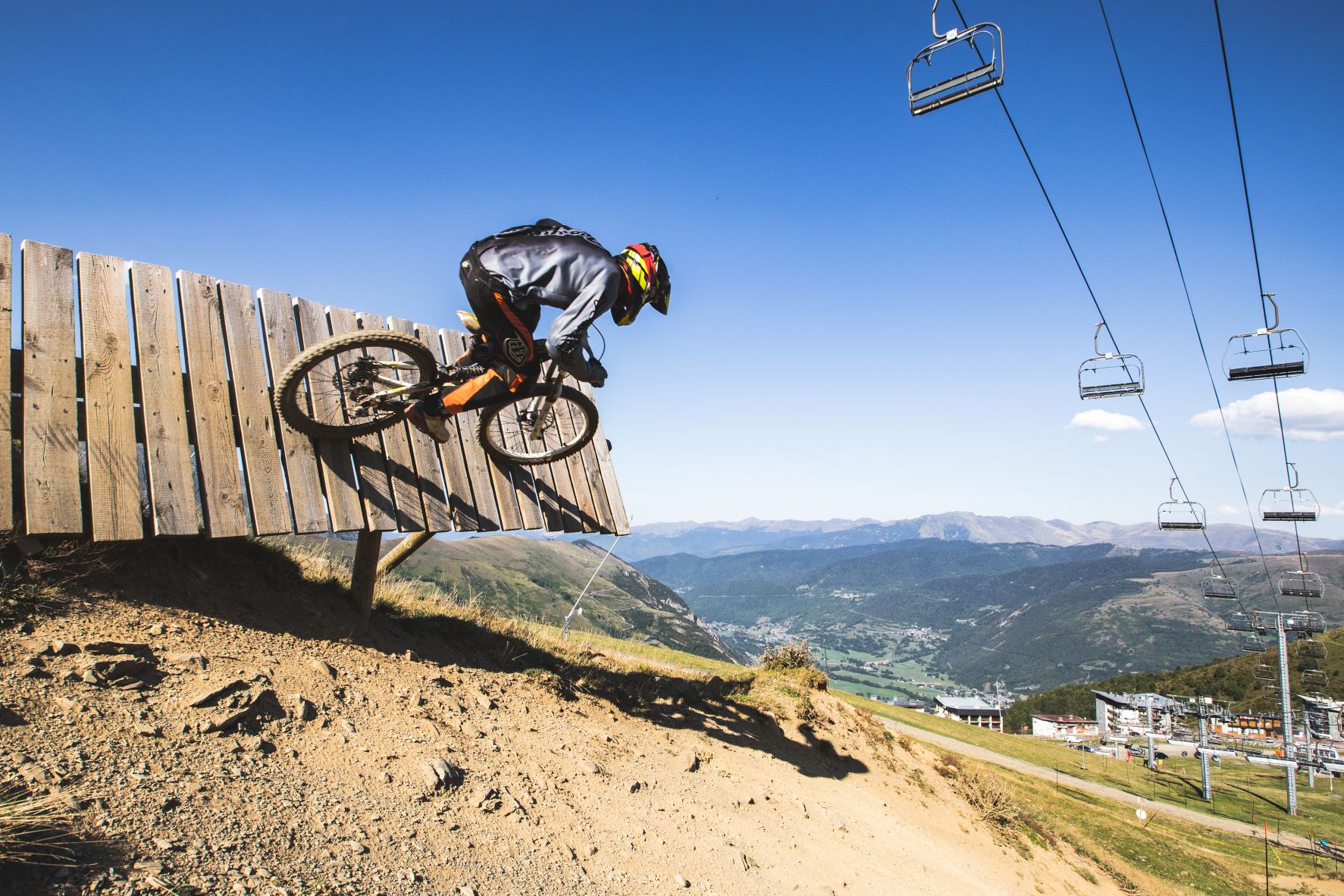 Downhill mountain biking introductory session
Accompanied by a nationally qualified instructor, learn to ride safely in the Bike Park.
3-hour session, beginner or improver, for a playful and efficient progression.
INFO: Joe Bike 06 38 12 38 73 - www.joebike.fr
PRICE: €94/half day - instructor - downhill mountain bike - protective gear
Bike fan? Make a note of our next events!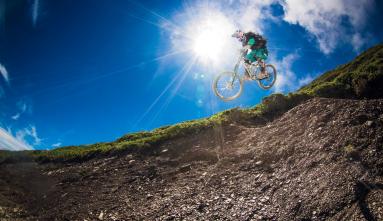 Practical information on how to ride well
If this is your first visit to the Bike Park, you should know that riders take the Bouleaux chairlift.
If you are a beginner, the Bike Patrolers advise you to take the Family Rider trail and then the Easy Rider. These two runs go down to the start of the chairlift.
Now that you feel more confident, try this FAMILY RIDER, EASY RIDER, ALL IN route while remaining cautious, and move on to another route when you feel 100% ready.
Don't hesitate to come and meet the Bike Patrolers, whose mission is to inform you about the trails, to secure and maintain the Park, to intervene in the event of an accident and to help the rescue organisation.
Our tips for a safe ride down the slope:
Helmets must be worn and back protectors, elbow pads, shin/knee protectors and gloves are strongly recommended

Choose equipment suited to Freeride or Downhill mountain biking

Choose the routes, lines and jumps according to your level of practice, you have nothing to prove, we know you're good

Respect the routes, the safety advice and don't go off the tracks; otherwise the activity you need is hiking

Never park in the middle of the track, on the exit of a bend or behind a bump

Don't hesitate to ask the Bike Park team for information

Access to the Bike Park for children under 12 years old requires the presence of an accompanying adult
In the event of an accident, call 112